Condos for Sale in Cape Coral Florida
When you mention Florida and condos in the same sentence, everyone thinks of a gorgeous high-rise vacation resort on the beach. We have a beach in nearby Fort Myers, so we have plenty of those. And with all of our channels and the river in Cape Coral, we have plenty of our own vacation resort condos. Many of them come with boat slips and docking access, and rental income can be made from just about all of them if they face the water.
More and more often, people are deciding to simplify their life and move into a condominium. No worries about the exterior upkeep, no yard maintenance, a pool and hot tub to enjoy leisure time, and other perks make the condo lifestyle very appealing to many. Many of the northern "snow birds" who retire in Florida choose condos for those same reasons.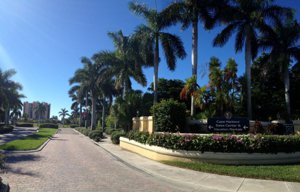 Whether you want a condo for your primary residence or as a vacation rental investment, I can help you choose the best one for the best price. Browse through the condos I have pages for on this website, use our free MLS search to find something in a particular location, or let me know your needs and I'll show you the complexes and condos that fit fit your needs.
Types of Condos in Cape Coral

If you're looking for Waterfront Condos, we have several kinds. The Blue Water condominiums are coach homes that have access to the Gulf. Tarpon Landings and Paradise Point are on the river. All are excellent resorts.
Whispering Pines is where you look for a Golf Course Condo in Cape Coral.
Are you looking for the super Luxury Resort Condos that offer it all? I suggest Tarpon Landings, and the Marina South Towers in Cape Harbour.
Use the easy search tool to find all the Cape Coral condos, or give me a call. I'd love to talk to you and show you around our beautiful city.